Internet of Things (IoT)
Our offer in the field of IoT is based on three proprietary elements:
RDMobile: A set of APPs for smartphones and tablets.
RDHubs: Two sets of low-power, low-cost hardware devices to collect environmental information, process it and transmit it for further analysis.
RDView: An online platform to process the collected information.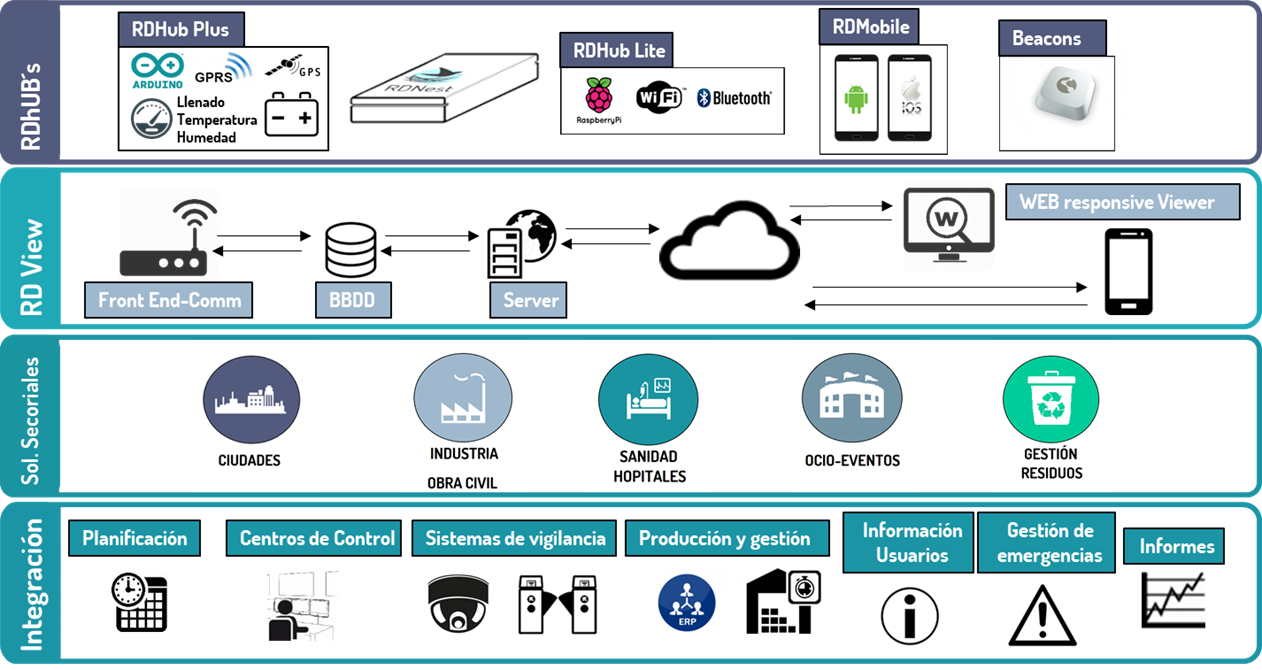 Different configurations allow the deployment of tailored solutions for specific sectors.
Indoor Positioning: XtremeLoc
XtremeLoc is the solution offered by RDNest to the problem of Indoor Positioning and Tracking, to be used in situations where GPS-based solutions are either not possible or not affordable.
Our offer in the field of indoor positioning is based on the use of transmitters and receivers.
Our solution uses low-power (4-years battery), small-sized (1.5 cm), low-cost transmitters, that can be carried by people or installed in equipments that the end-user want to be positioned.
A network of low-cost RDHub receivers, with extended connectivity (WiFi, Bluetooth, Ethernet, 4G, 433MHz-band…) carefully deployed in the space to be monitorized, allows the positioning of people and assets with a one-meter precision, the highest precision available nowadays.
Our RDView platform allows the positioning of each transmitter in the corresponding map in real time, together with the historical data stored by our servers. The same receivers deployment allow to complete this positioning information with environmental sensoring (CO2 levels, methane, temperature and humidity, existence of fire, etc). These features make our solution the best low-cost alternative for industry and health environments.

XtremLoc offer three different solutions:
Indoor Tracking.
Tracking of persons and assets using Bluetooth technologies.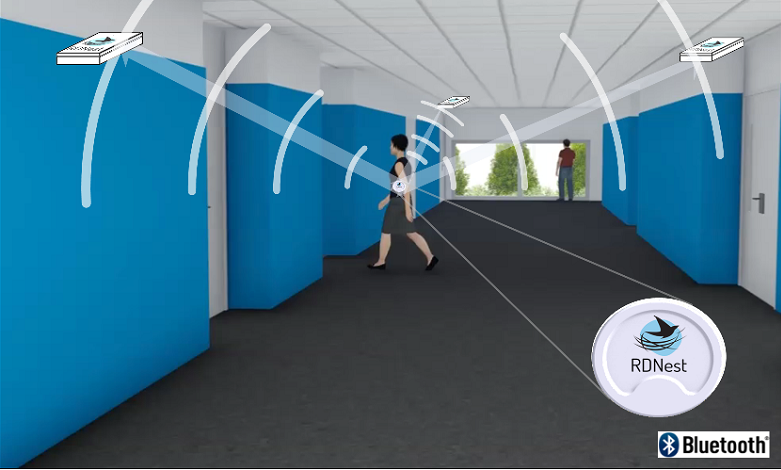 In order to be located, persons and assets should carry either a Bluetooth emitter, or a smartphone with an APP that performs the same function.
The Bluetooth emitter we use (iBeacons) are low-cost elements, with a reduced size and volume, and with an autonomy measured in years.
Indoor Navigation.
Helping people to find their way inside an installation, thanks to a mobile-based APP.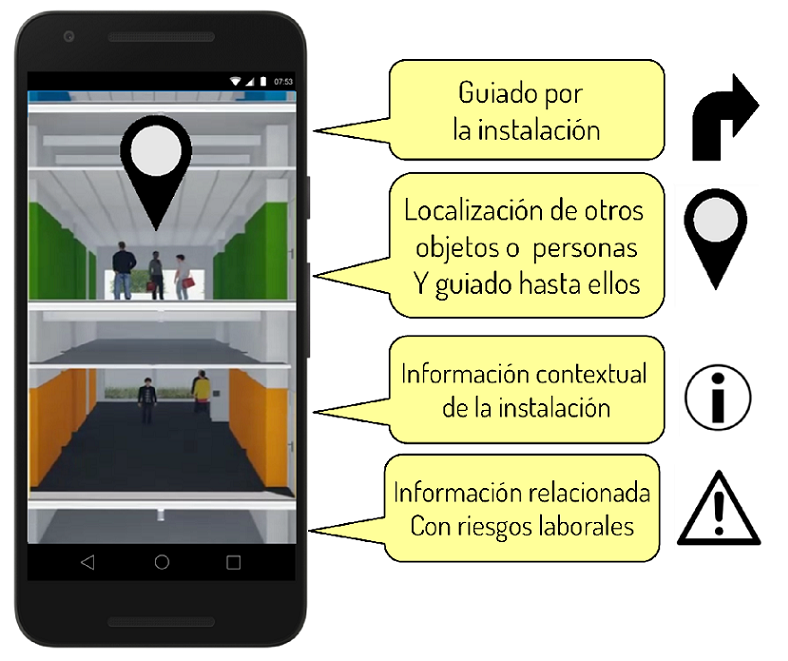 The very same infrastructure used to find persons and assets can also locate smartphones.
Our Skywalker APP uses this technology to guide the user to the person or good to be reached.
We can also configure other types of context-based information for specific applications, such as locating people in risk-managed environments.
Indoor Analytics.
Generation of statistical information on the movement of people or assets in facilities.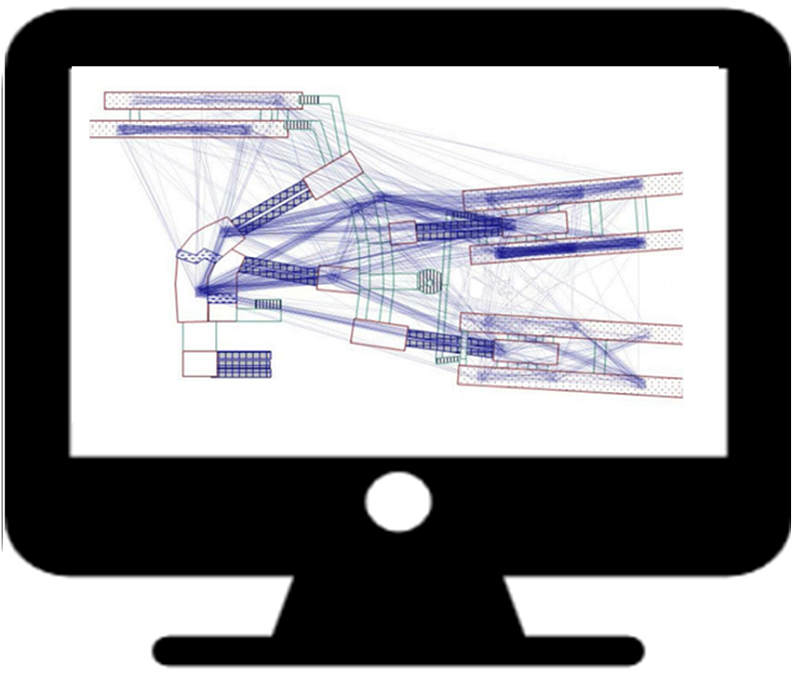 The storage of information of location of diverse elements making use of multiple technologies, allows to generate great amount of information.
This analysis is especially interesting in large facilities (stations) and shopping centers and allows to generate information on the most common itineraries, on access to restricted areas, on the most visited areas etc…
The analyzed information can help to define investments in subsequent infrastructures or to improve existing ones.